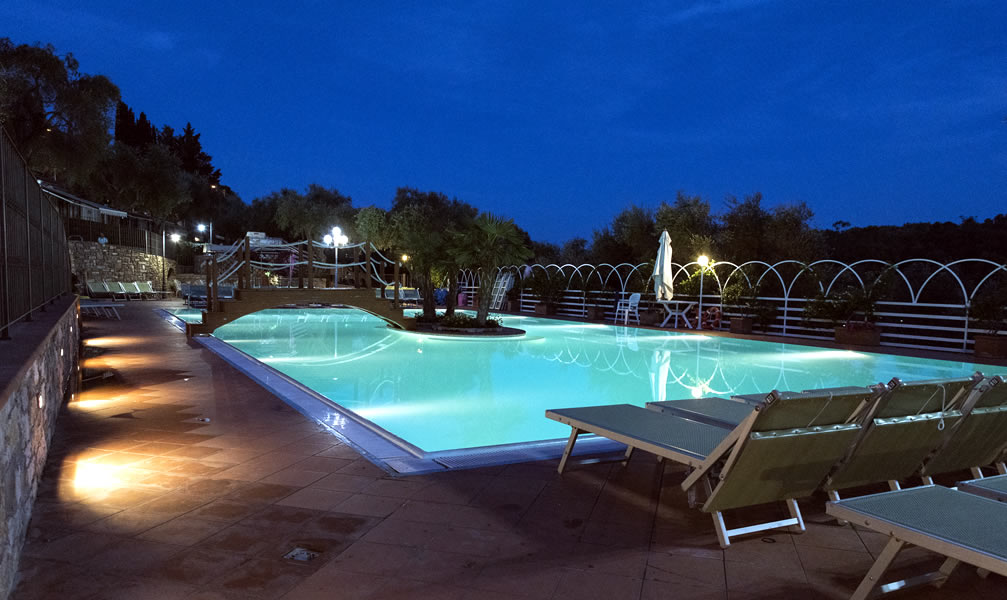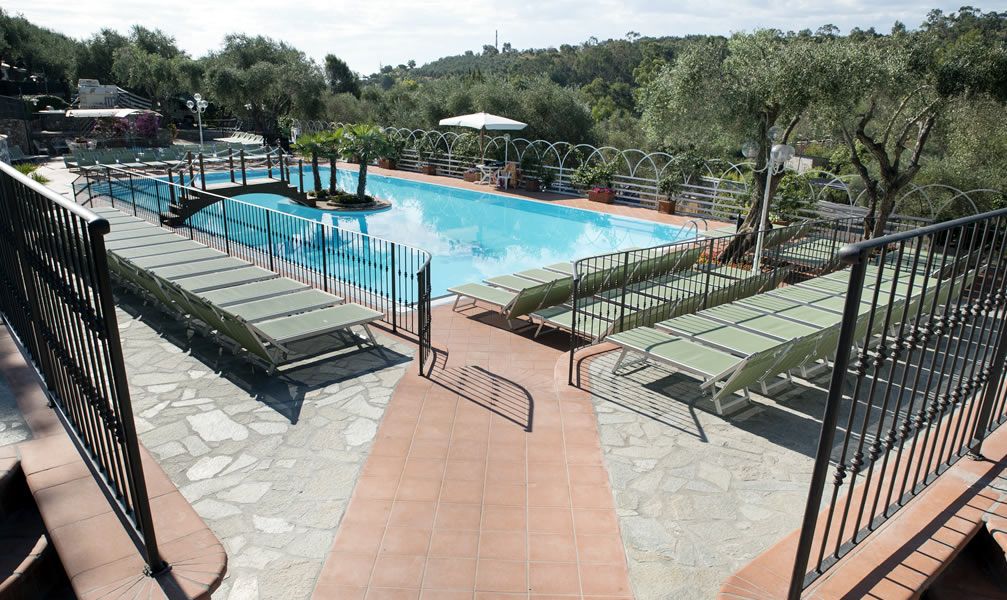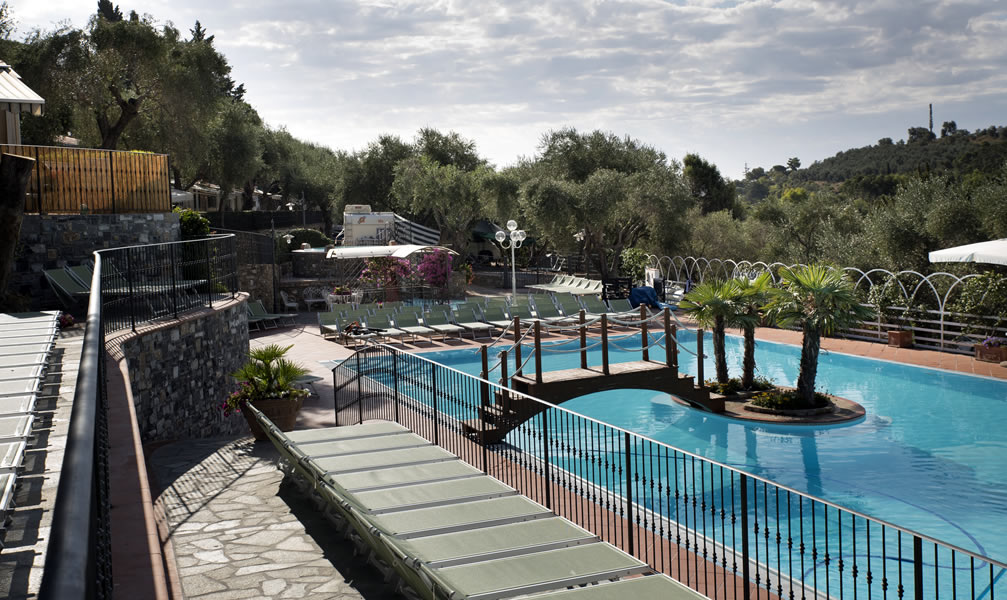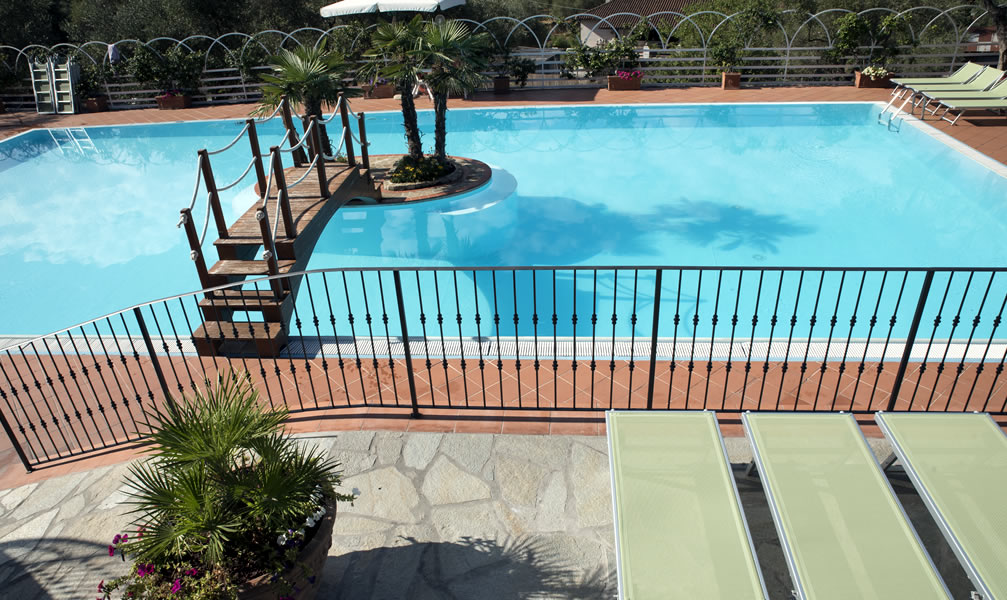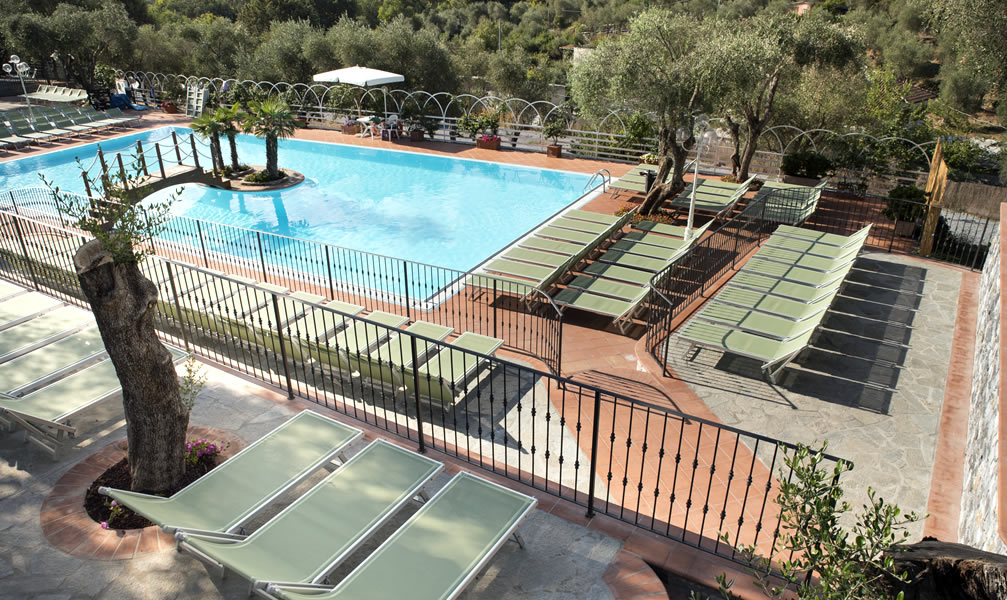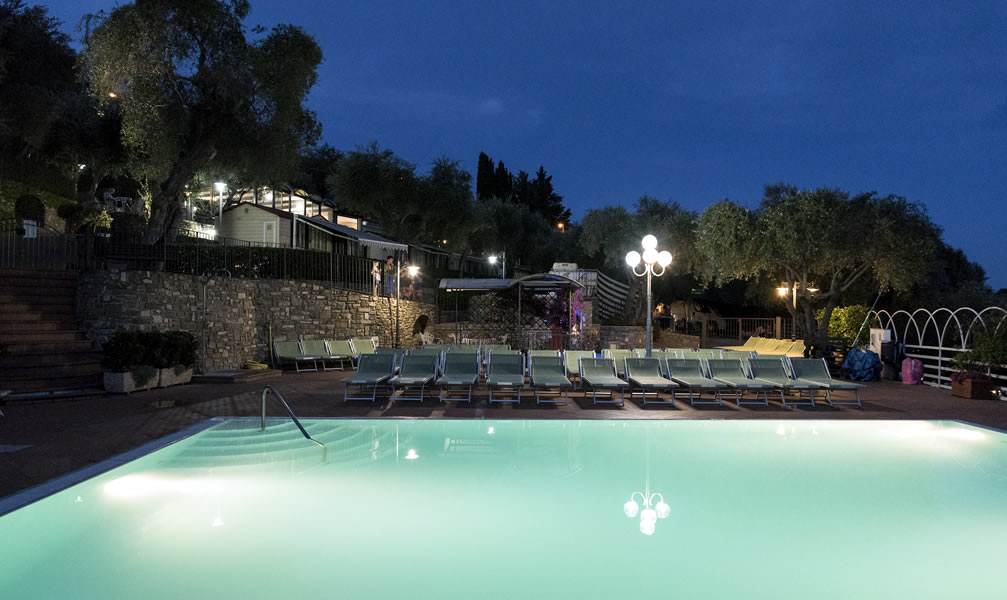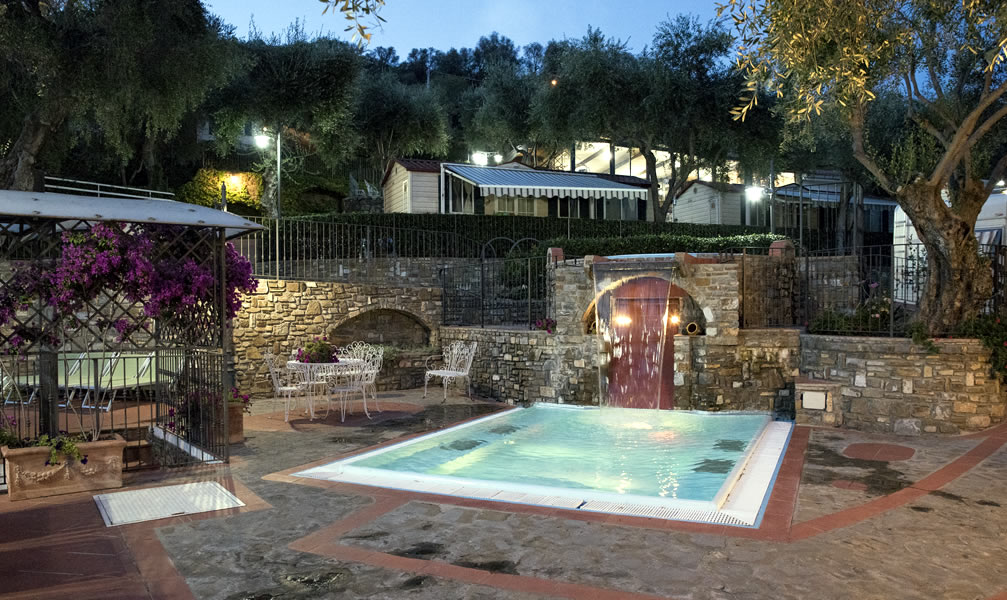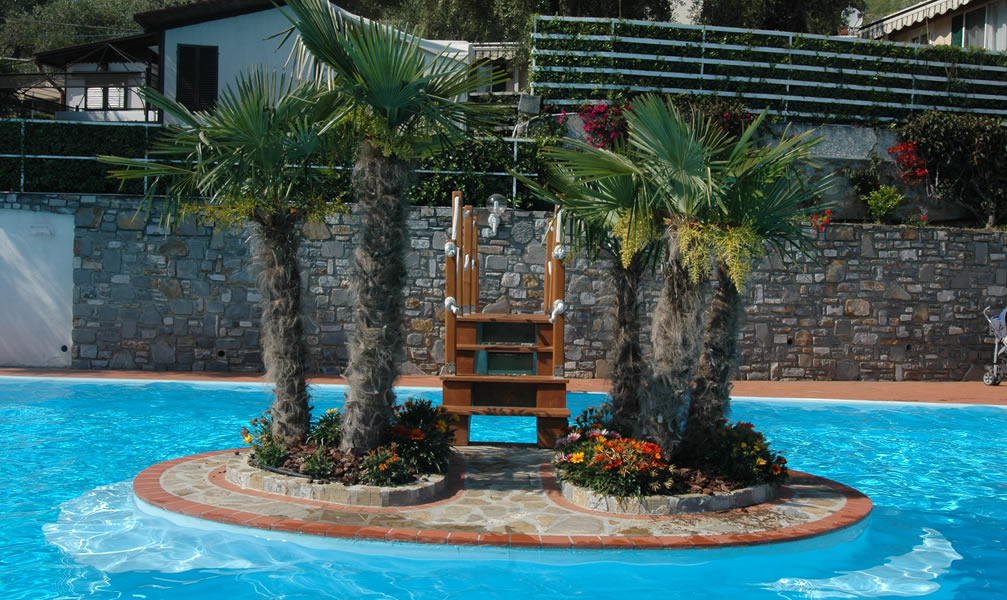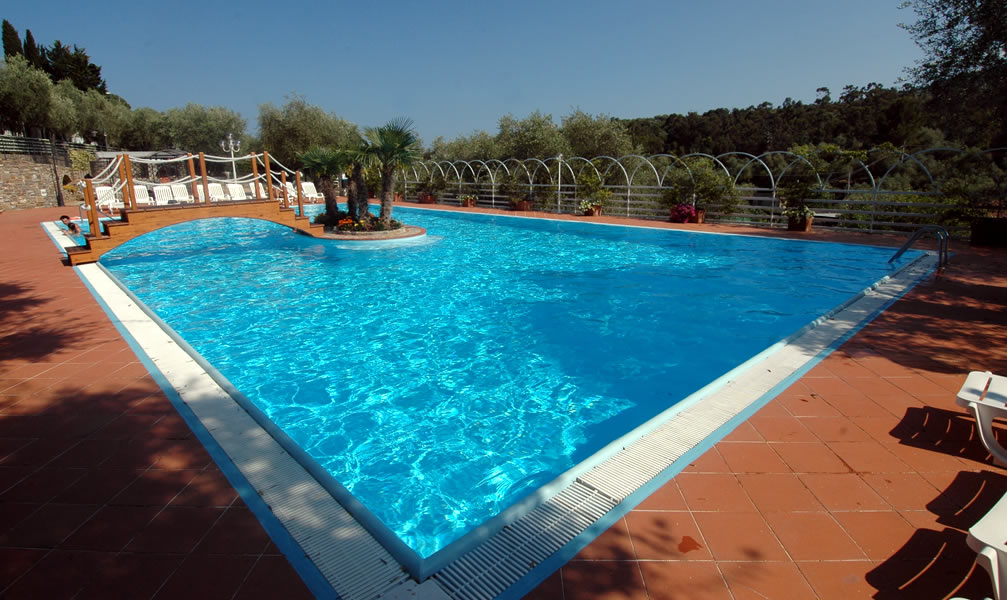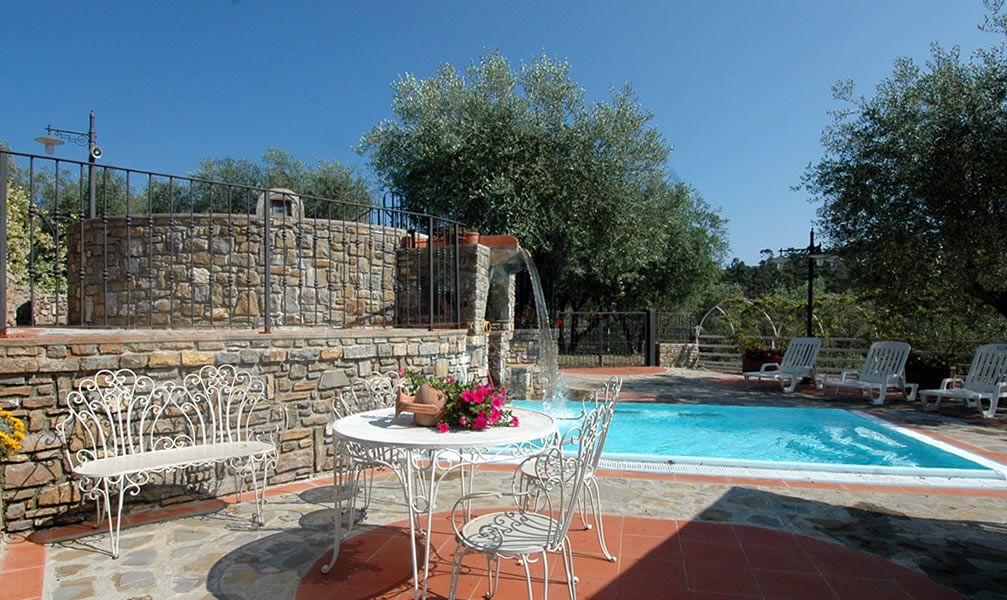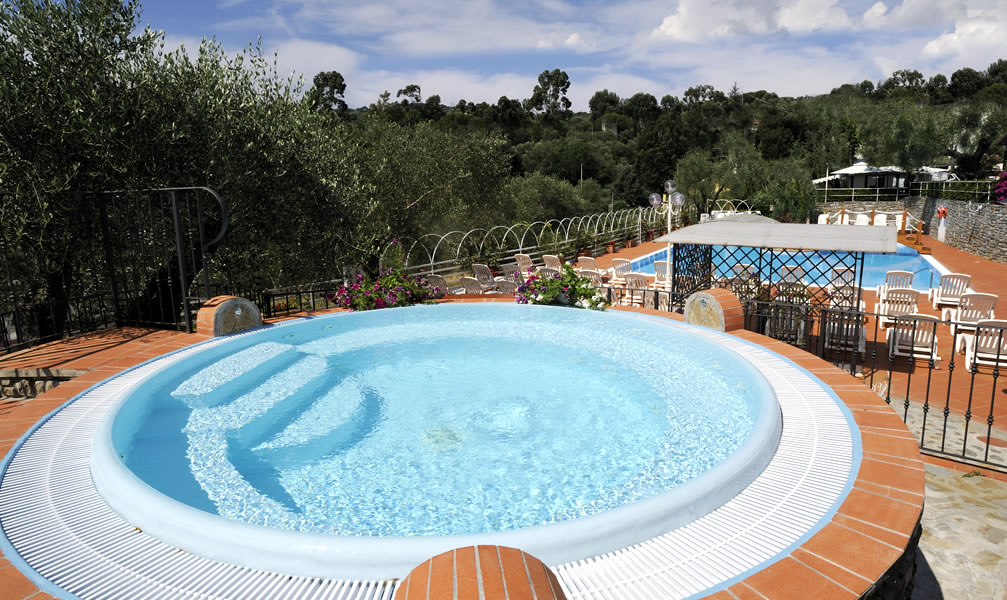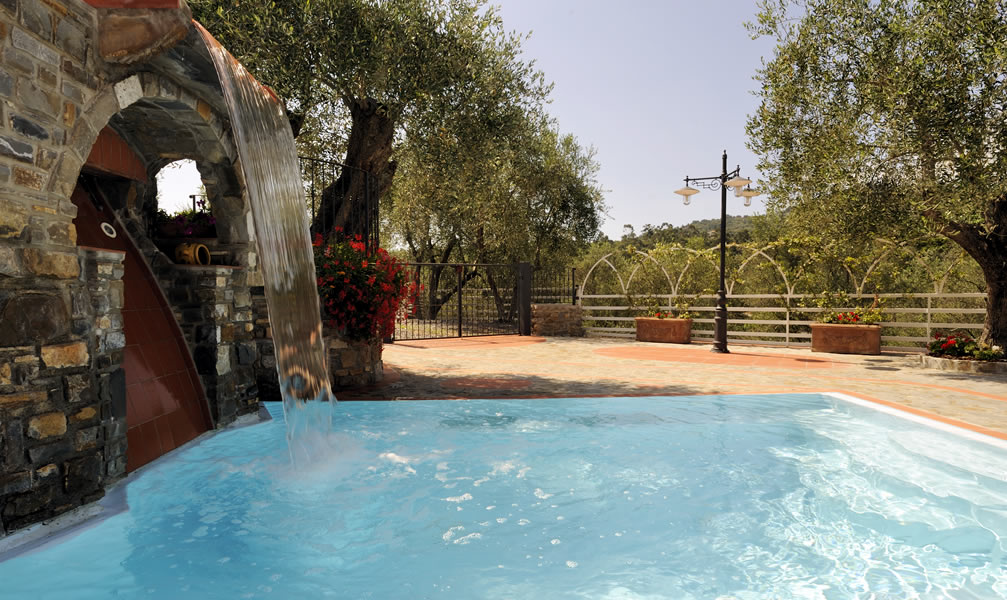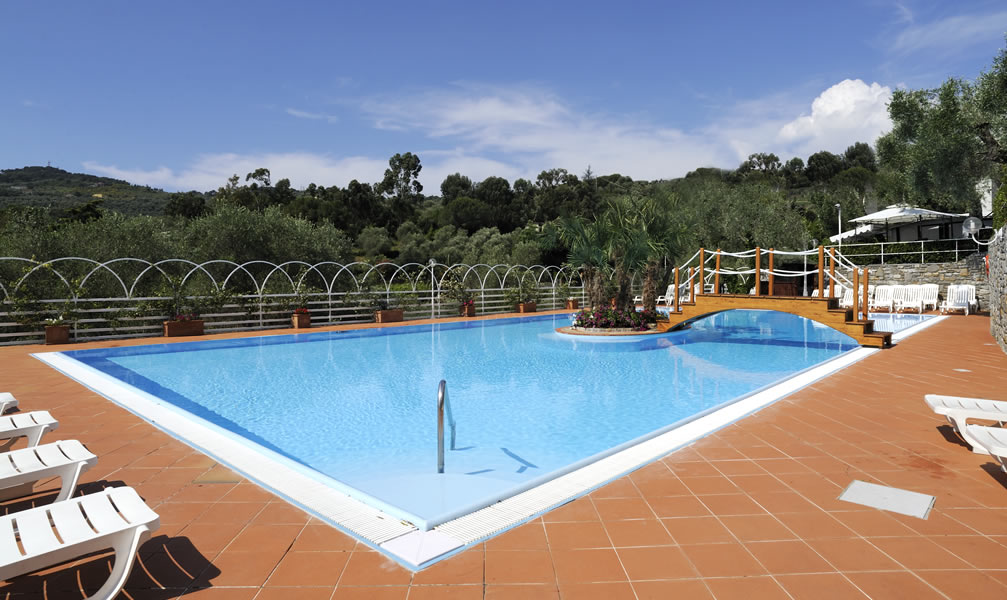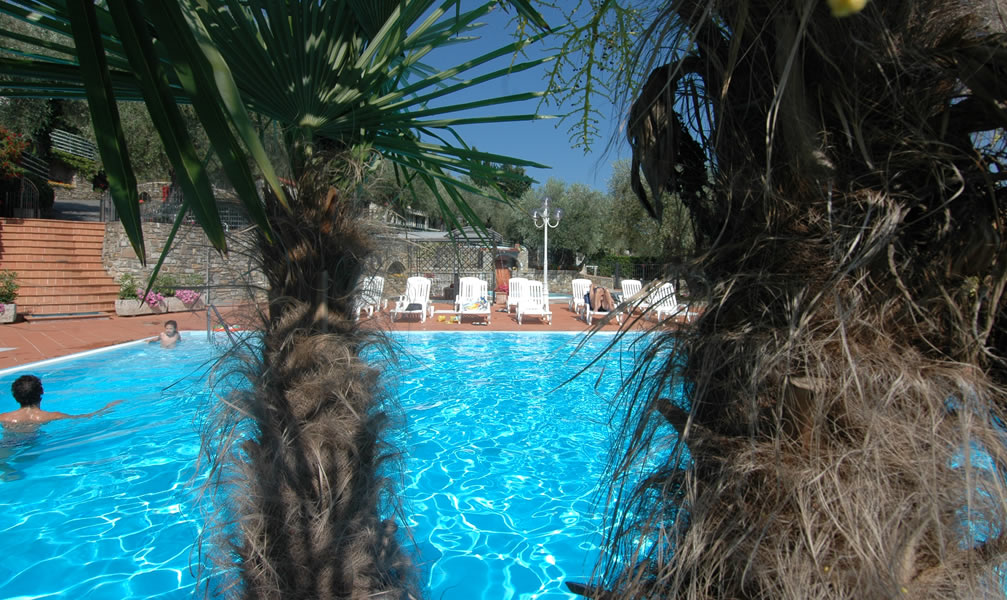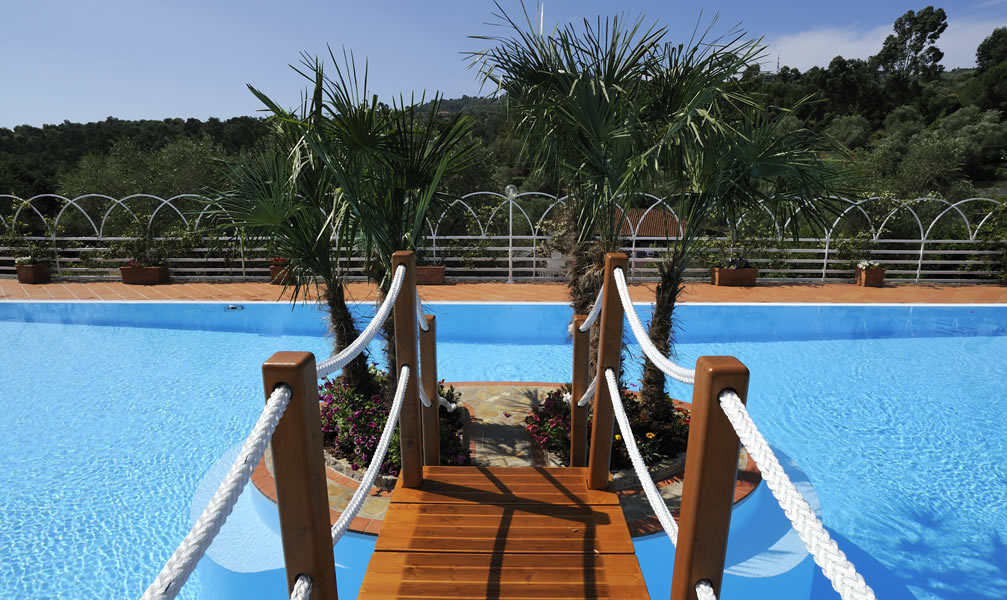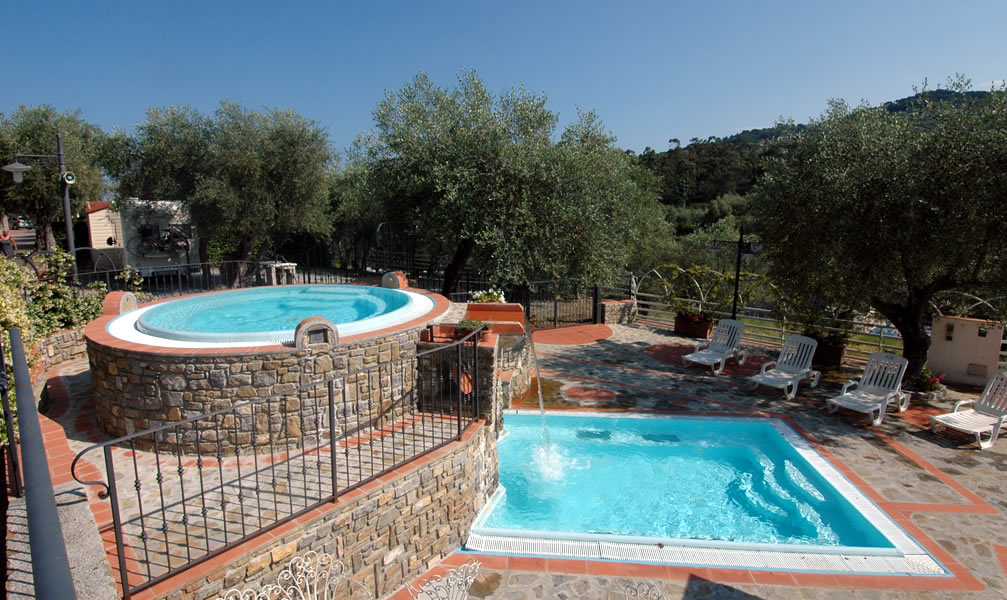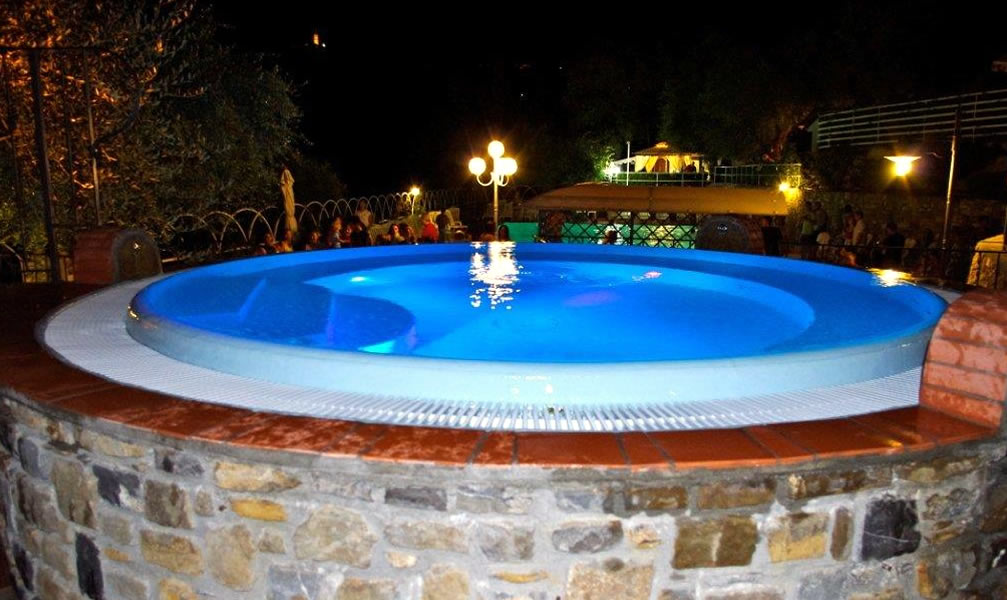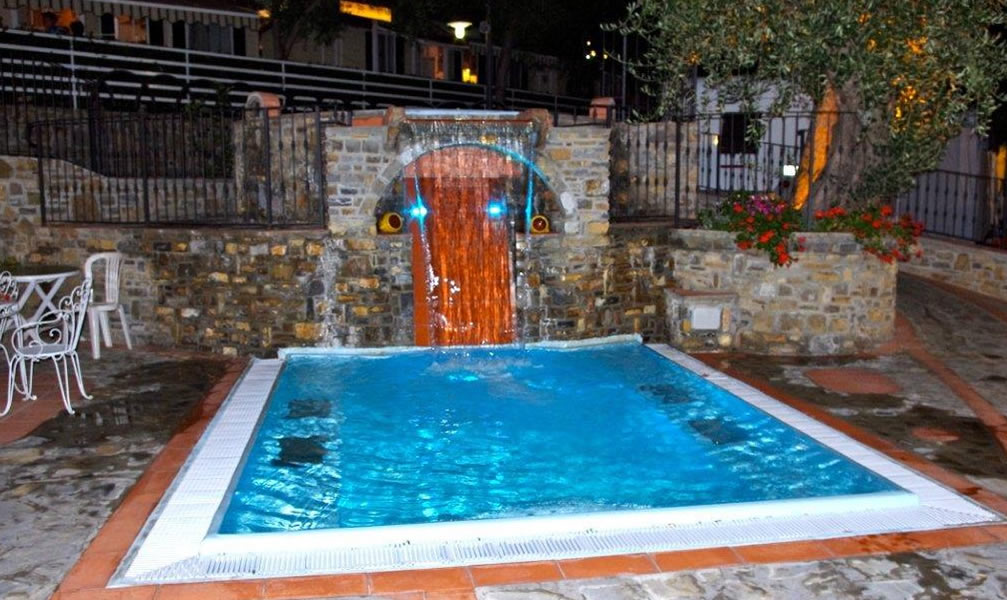 The Swimming-pool
The pool ,situated in the central area of the camping, near-by the reception,is a touch on model and has a variable depth (from a min 1,10 of mt to a max of 2,40 mt), equipped with whirlpool,airpool and against current swimming.

It opens from 9,30 am to 7,00 pm.
For who reserves mobile homes, during the opening period (1 st June – 31 st August) two laychairs are available at the swimming-pool solarium.

The pool is open for all guests but the deckchairs are available only according to life-guard.
The pool is opened form the 1st of june untill the 31st of august.
Liguria Camping with pools Diano Marina Campings Swimming Pool Imperia Riviera of Flowers